Spanish padel head coach, Padel club and sport events manager, with more than 15 years of padel career in Spain and Belgium which allowed me to build a very extensive professional knowledge around this sport.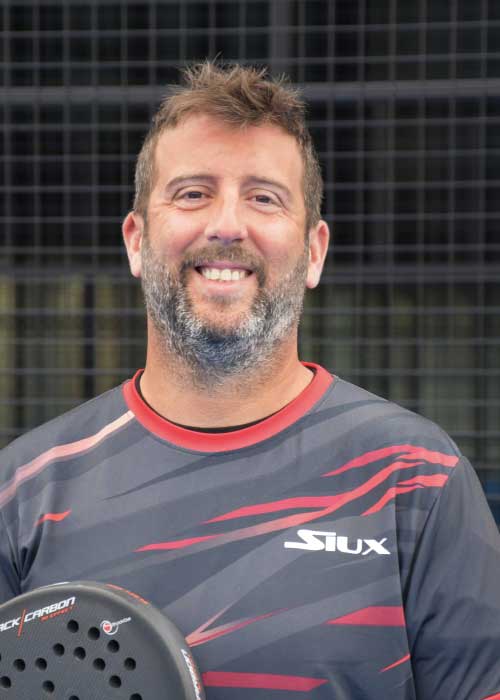 Certificate:
15 years of padel in Spain & Belgium
Course: Management of sport events
Course: Sport coaching
Course: Kinetic chain and biomechanics applied to padel
– Developed individual and group Padel programs and lessons plan.
– Promoted love of game by assisting players with understanding positioning, play technique, and teamwork strategies.
– Prepared players by providing specific training focused on competition.
– Developed suitable training programs for students, based on their age, objectives, and individual skillsets.
Pricing includes court and didactic material.
Privélessen / Private Lessons
1 person 60€/h

2 people 30€/h pp

3 people 23€/h pp

4 people 19€/h pp
Beschikbaarheden op weekbasis / Weekly availabilities
Tuesday 9h till 12h

Friday 14h till 19h

Saturday 9h till 13h
The availabilities above are subject to booked classes. Contact me for more information.